Laura's Sweet Gourmet
Our daughter Chef Laura Gibson's webpage can be found by clicking here. The fruits of her own natural talent and her training at culinary arts school, her enterprise continues in the vegan tradition.
In June of 2007, our daughter Laura graduated from "The Natural Gourmet Institute" in New York City with a Culinary degree.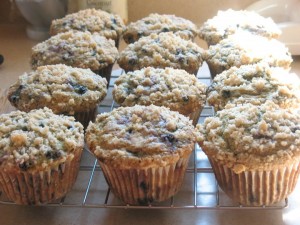 Also in June, Laura was offered a job at "Candle 79", the finest vegetarian restaurant in NYC. She would have worked under the Pastry Chef, Jorge, who supplies the Whole Foods Markets in NYC and he has been offered the entire country. Laura turned it all down.
Laura decided instead to continue and expand her own business. She started a shop inside Hometown Farmers Market calling it "Laura's Sweet Gourmet".
Natural Culinary Chef Laura works with mainly organic vegan cuisine. At the market, you'll find lots of organic confections, such as dark chocolate truffles, decorative cakes, middle eastern wraps, oriental spring rolls and a different assortment of cookies and muffins each week, along with other surprise delights.
Chef Laura does personal chef work, catering and special orders. She also does gluten-free. Her favorite pastime though is creating and decorating cakes, such as for weddings, birthdays, anniversaries, etc.